About Capital Bridge Club
Welcome to Capital Bridge Club
Thank you for visiting our Web site. Here you will find all the information you need to join us for a relaxed and enjoyable game of Bridge.
The links above will take you to the relevant pages and are kept up to date on a regular basis
Should you wish to contact the Club by mail, correspondence can be sent to:
PO Box 4397, HAWKER, ACT, 2614.
NOTE: We have a gmail address which you can access through the "Contact Us" button.
PLEASE NOTE CAREFULLY THAT WE HAVE HAD TO TEMPORARILY RE-LOCATE OUR THURSDAY BRIDGE SESSIONS
Due to flooding at St Ninian's Church we have had to TEPORARILY re-locate to the BELCONNEN COMMUNITY CENTRE. The Community Centre is located just off Chandler Street almost opposite to the Labor Club in Belconnen
The Committee apologises for any inconvenience to members and we hope you will all join us for bridge FROM THURSDAY 8 MARCH at the Community Centre. Unfortunately, renovation work is taking some time and we are hopeful that we will be back in July. Be assured that we will return to St Ninian's as soon as it is safe to do so.
CAPITAL BRIDGE CLUB PLAYS EVERY TUESDAY EVENING AT THE BELCONNEN LABOR CLUB AND EVERY THURSDAY EVENING AT BELCONNEN COMMUNITY CENTRE IN BELCONNEN (Temporarily - see above)
Our session times are:
TUESDAY EVENINGS in the Whitlam Room at the BELCONNEN LABOR CLUB. There will be a number of nights this year when we will have to play in another room upstairs at the Belconnen Labor Club. All members will be notified beforehand.
WE START PROMPTY AT 7PM and finishing at 10PM. PLEASE BE IN THE CLUB ROOM NO LATER THAN 6.55pm.
ONCE PLAY HAS STARTED NO LATE PLAYERS WILL BE ACCEPTED.
THURSDAY EVENINGS TEPORARILY AT BELCONNEN COMMUNITY CENTRE See above.
We start NO LATER THAN 7.15PM and finishing at 10PM.
PLEASE NOTE - CLUB PAIRS COMPETITION HAS CONCLUDED
As from Tuesday 29th May, players may come without a partner, if necessary. This is meant to be only a temporary arrangement while you find a partner to play with.
TRAVEL INSURANCE THROUGH THE ABF
Members of the ABF can access extremely competitive rates of travel insurance for travel in Australia and overseas. Information can be obtained from the ABF Web Site. Click on our "About Us" button and then "Links" and choose the ABF Web Site.
DOC
PDF
Here we are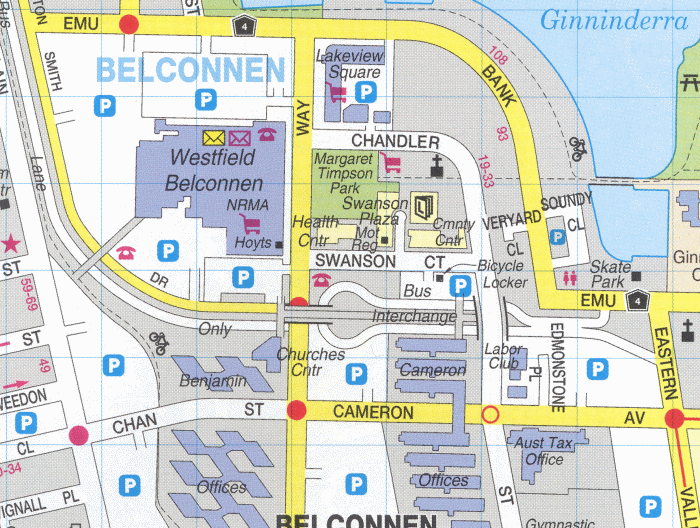 Here we are.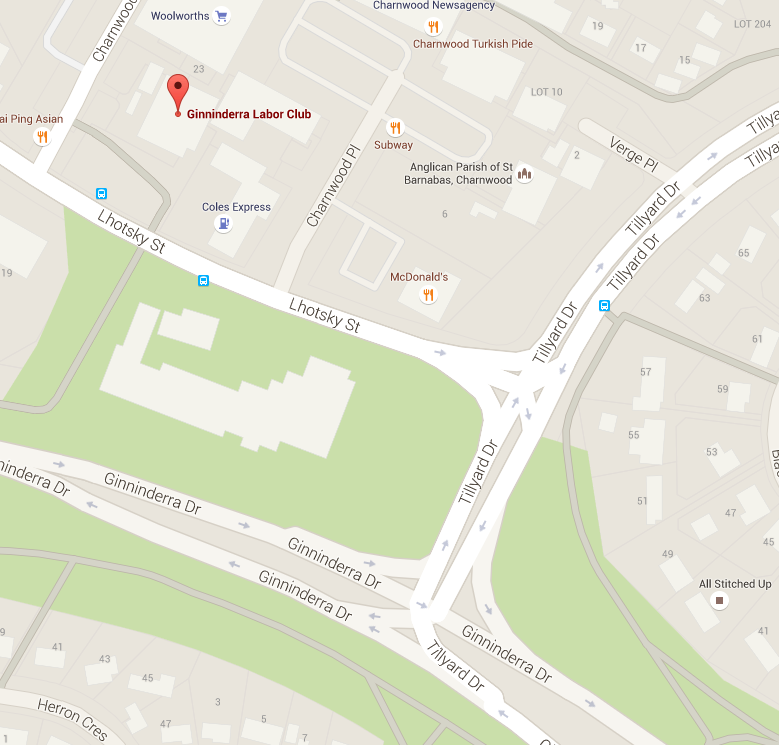 Tuesday Location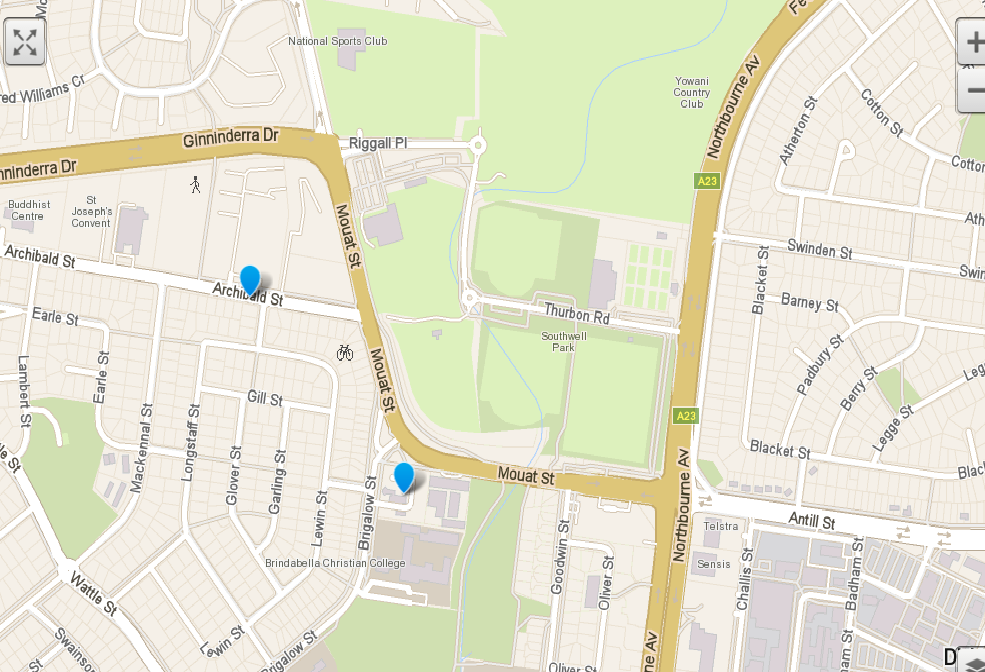 thursday location